By: Luis Resh
Meet the New Kid on the Block – ArcGIS Field Maps
Introduced in 2020, ArcGIS Field Maps is ESRI's newest field operations app with enhanced map viewing, markup, data collection, asset inspection, and location tracking capabilities. This application will be combining many of the existing ESRI applications such as Collector, Explorer, etc. and these applications will begin depreciation in a few short months. If you haven't already begun the transition, the time is now!
Instead of multiple field applications, each with a specific purpose, ESRI has created a new all-in-one field collection app that will contain functionality found in ArcGIS Workforce, Tracker, Explorer, Navigator, and Collector. This will eliminate needing to configure and manage multiple applications that are connected to the same web map and data source.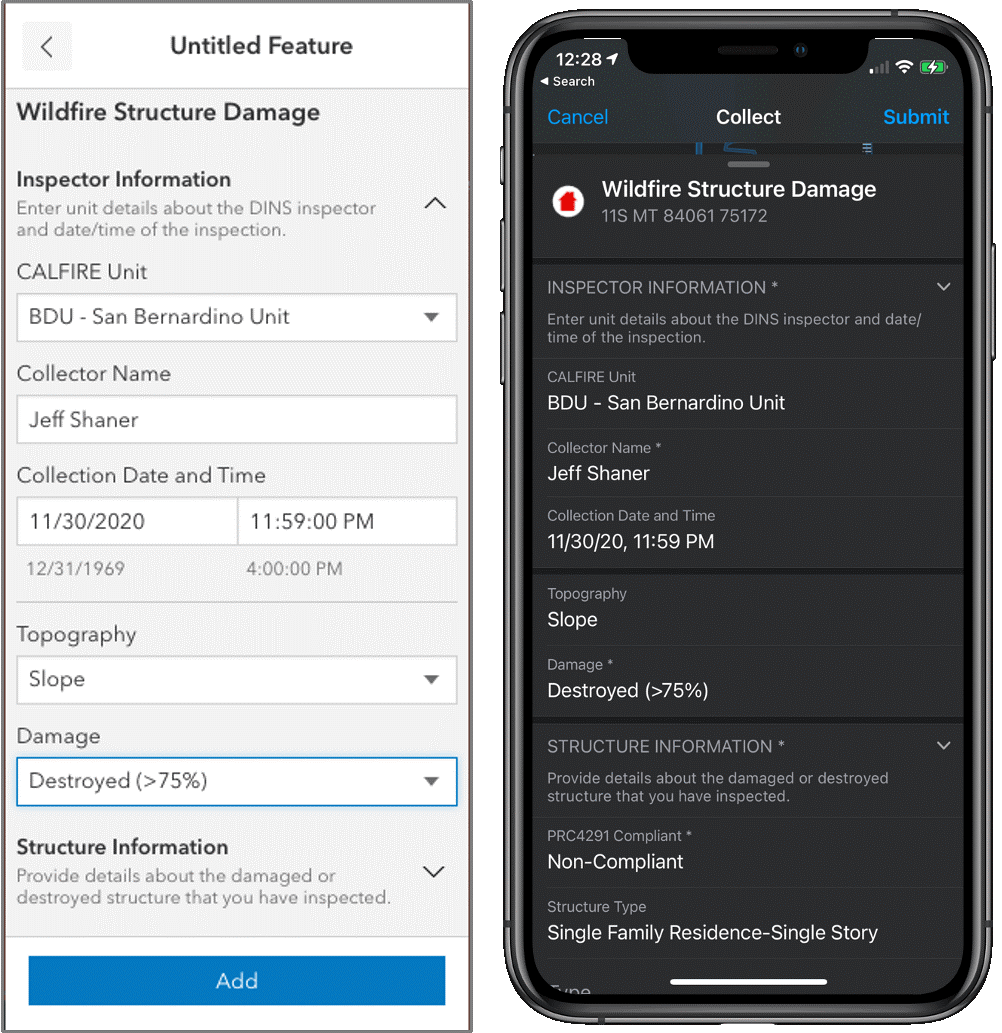 Here Is What You Need To Know
Field Maps will be released in three phases.
Phase 1: Combining Collector, Explorer, and Tracker: This is the phase currently available with the data capture functionality of Collector and the ability to markup a map and track user location. There is also the ability to use Smart Forms, which is a simplified version of Survey123 that can apply simple logic to forms. Other functionality advantages include the ability to launch a map directly from a URL for immediate data capture and integration with other Apple products (iOS only currently).
Phase 2: Workforce: A new to-do list located in your map with an accompanying web application allowing users to create and assign tasks. ESRI has begun scoping this phase and may launch a beta program near the end of the year.
Phase 3: Navigator: This phase will integrate navigation for turn-by-turn directions inside the application without needing to push the location to an external application like Google Maps. There is no timeline for Phase 3 release currently.
Will This Have Any Impact On How We Use Survey123?
While there is some overlap in capability with Smart Forms, ESRI has no plan to fully integrate all the capabilities of Survey123 with Field Maps. The two applications can still be linked using the same process currently in place with Collector and Survey123. In short, Survey123 will remain the go-to application for form-centric data collection.
Keeping the Conversation Going
Like many of you, Straughan is working on its transition from Collector to Field Maps. We are happy to talk to you about the projects where we use these field collection applications and the improvements we are seeing with the switch to Field Maps.
And if you haven't already, take a tour of our new and improved website and check out some of our featured GIS projects!