Water Resources Engineering
Straughan provides an expansive list of water resources engineering services for federal, state, local, and commercial clients in a variety of market sectors. Our business is thriving due to our industry experience, technical excellence, and commitment to customer satisfaction. We are focused on open and responsive client coordination to ensure the most cost-effective, innovative, and timely solutions are produced and project goals are achieved. Our water resource engineering team has proven we have the full technical and management capabilities to address complex environmental designs/analyses while utilizing the latest water resource engineering technology.
Water Resources Engineering Services
Hydrology & Hydraulic Studies
Erosion and Sediment Control Design
Stormwater Pollution Prevention Plans
Bridge Scour Analysis
Stream Geomorphic Assessments
Stream Restoration Design
Stream Stabilization Design
Low Impact Design/Sustainable Site Design
Stormwater Management Studies & Design
Storm Drain Design
MS4 Permit Planning and Compliance
Shoreline Protection Design
Watershed Assessments
Wetland Design
---
Featured Projects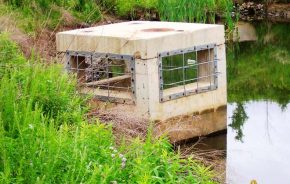 Straughan is providing project management services and TMDL program management support
view project +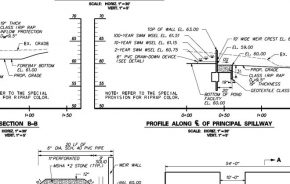 Straughan designed 18 SWM ponds, using low impact development techniques, for this multi-lane highway.
view project +
Related Projects
SWM Planning and Design for the Patuxent Naval Air Station
Stream Restoration for Whitemarsh Run
SWM Planning and Wetland Creation for Germantown Town Center Park
Permeable Pavement and Bioretention Design for Park and Ride Extension
SWM Drypond Retrofits for Howard County DPW
Representative Clients
Patuxent Naval Air Station
Delaware Department of Transportation
Maryland Department of Transportation