Construction Inspection Services
We provide construction management and inspection services for your infrastructure project to minimize costs, maintain schedules, reduce risk, and ensure quality results. Straughan understands the importance of establishing and maintaining open communications between the owner, designer-of-record, construction contractor, and regulatory agencies in order to improve project outcomes.
Construction Inspection Services Services
Inspection services
Design review and evaluation
Construction phase permitting
Construction meeting facilitation
Assistance with public outreach
Environmental compliance inspection
Erosion and sediment control inspection
RFI response assistance
Inspector's daily report preparation
Materials inspection and tracking
Project schedule monitoring
Green line "As-built" tracking
Progress report preparation
Pay items approval
Punch list preparation
Contract administration
Cost and quality control
Review of contract submittals
Construction closeout
---
Featured Projects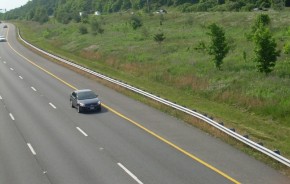 Straughan provided inspection services through two concurrent landscape related contracts.
view project +
Straughan is helping WSSC meet compliance requirements for multiple environmental permits.
view project +
Straughan provided stream restoration and asset protection, design and construction management/inspection services.
view project +