Construction Inspection Services
Straughan Environmental's experienced staff are prepared to meet a wide variety of specialty needs related to environmental construction projects. We are well equipped to provide the full range of construction and environmental management and inspection services as an Owner's or construction contractor's representative. Our multi-disciplined and expert staff are adept at integrating into any aspect of a construction project at any stage in the process. Straughan Environmental is able to provide pre-construction support and evaluation services prior to construction, as well as project management and inspection during the construction phase.

Acting as a physical presence for the client during construction, we can provide guidance and coordination with the goal of minimizing costs, improving schedule, reducing client risk, and ensuring quality construction results. Straughan Environmental understands the importance of establishing and maintaining open communications between the Client, the Designer, the Contractor, and regulatory agencies throughout the construction process.

Straughan Environmental has an extensive background in stream assessment, design, and permitting. Due to our comprehensive experience, we are well equipped to grasp project goals and assist the contractor in interpreting them to ensure that the project meets the design intent. Our staff have successfully overseen numerous ecological construction projects including stream restoration, bio-trench installation, new stormwater management pond construction, retrofits for stormwater management ponds, reforestation projects, and wetland construction.

We provide knowledgeable and thorough management and inspection services critical to achieving a successful construction project. We recognize that effective management and environmental inspection requires sound decision making, a full understanding of the processes, and complete and accurate documentation. We deliver trained, professional managers and environmental inspectors with the registrations and certifications to perform the job effectively and safely.

Construction Inspection Services Services
Design review and evaluation
Pre-Construction permitting
Pre-Construction meeting facilitation
Assistance with public outreach
Environmental compliance inspection
Erosion and sediment control inspection
Contractor's activity inspection
RFI response assistance
Inspector's daily report preparation
Materials inspection and tracking
Project schedule monitoring
Green line "As-built" tracking
Progress report preparation
Punch list preparation
Contract administration
Cost and quality control
Review of contract submittals
Construction closeout
---
Featured Projects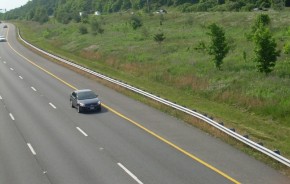 Straughan provided inspection services through two concurrent landscape related contracts.
view project +
Straughan is helping WSSC meet compliance requirements for multiple environmental permits.
view project +
Straughan provided stream restoration and asset protection, design and construction management/inspection services.
view project +