Ecosystem Restoration
Utilizing a comprehensive understanding of the natural world and proven best practices, Straughan provides a full suite of ecological restoration services. We've designed and studied restoration projects for streams, wetlands, forests, meadows, and coastal areas.

Our scientists and engineers specialize in ecological restoration and bring a body of knowledge obtained from the experience of hundreds of prior restoration projects. We guide the restoration process through site identification, cost evaluation, modeling and outcome prediction, permit documentation, design plans and construction documents, construction monitoring, and adaptive management.

Straughan emphasizes the need for measurable objectives that achieve results for environmental compliance, ecosystems, and communities.
Ecosystem Restoration Services
Mitigation Planning
Watershed Studies
Stream Geomorphic Assessments
Hydrology & Hydraulic Studies
Wetland Restoration and Creation Design
Stream Restoration Design
Stream Stabilization
Fish Passage Studies & Restoration Design
Shoreline Restoration
Invasive Species Management
Forest Mitigation Bank Development
Forest and Meadow Restoration Planting Plans
Wildlife Management Plans
Compensatory Mitigation Monitoring
Construction Inspection
---
Related Projects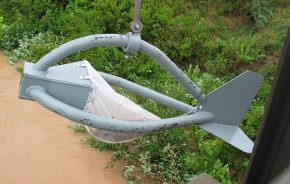 Straughan designed 2-mile stream restoration that includes vernal pools, riffle grade controls, and bank stabilization.
view project +
Related Projects
Sachs Branch Stream Restoration
Site 3 Wetland Mitigation
Tributary to Church Creek Stream Restoration
US 301 Low Impact Development (LID) Design
Representative Clients
US Army Corps of Engineers
Maryland Department of Transportation
Washington Suburban Sanitary Commission
DC Water and Sewer Authority