Ecosystem Restoration
We maintain a robust commitment to protect, enhance, and restore our natural resources. We are good at what we do because we understand both the conditions required for natural systems to thrive, and the regulatory policies that exist to protect them. We also understand the tradeoffs between community development and the protection of natural resources. At Straughan our commitment to advancing sustainable and resilient communities includes the integration of healthy ecosystem services.

We understand the regulations. We are experts in fulfilment of stream, wetland, coastal, and stormwater restoration requirements and can provide plans that meet your specific needs.

We perform expert assessments and planning to gain a site-specific understanding of resource function and potential for uplift. This allows us to provide up front clarity on site suitability, cost, and schedule expectations.

We understand the practice. We apply design techniques based on the latest science and understanding of self-sustaining natural systems. We are prepared to pair the right project with the right approach, uniquely tailored to meet or exceed site-specific goals within acceptable cost and schedule.

We build and monitor for success. Our team is prepared to support restoration project implementation and construction, including long-term monitoring and reporting.
Ecosystem Restoration Services
Watershed Studies and Implementation Planning
Stream Restoration
Sediment Transport Modeling
Natural Channel Design
Hydraulic Modeling (1D/2D)
Floodplain Restoration/Legacy Sediment Removal
Regenerative Stormwater Conveyance (RSC)/Step-Pool Stormwater Conveyance (SPSC)
Living Shorelines
Wetland Creation and Restoration
Vernal Pools
Reforestation
Stormwater Best Management Practices
Mitigation Banking
Monitoring and Adaptive Management
---
Related Projects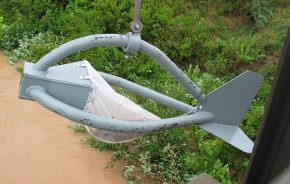 Straughan designed 2-mile stream restoration that includes vernal pools, riffle grade controls, and bank stabilization.
view project +
Related Projects
Sachs Branch Stream Restoration
Site 3 Wetland Mitigation
Tributary to Church Creek Stream Restoration
US 301 Low Impact Development (LID) Design
Representative Clients
US Army Corps of Engineers
Maryland Department of Transportation
Washington Suburban Sanitary Commission
DC Water and Sewer Authority