MDOT MDTA GIS Database and Asset Management Support for Environmental and Water Resources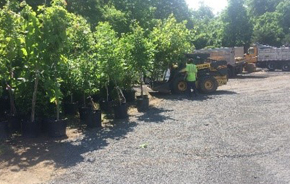 Straughan is providing comprehensive GIS support for the NPDES compliance program with specific regard to illicit discharge pollution detection, TMDL implementation, SWM post-construction inspections, and erosion and sediment control inspections.  We analyzed and georeferenced as-built plans and drainage profiles to capture the spatial locations of the stormwater drainage network. We developed a GIS field collection application for field teams, established GIS QA/QC processes for topology and geometric networks to ensure stormwater modeling is executable, created asset management tracking systems for the landscape programs, and successfully transitioned the NPDES drainage system to ArcGIS Online.
Straughan is also performing as the Landscape Operations Program Manager supporting the Office of Engineering and Construction – Environmental Division in management of a Landscape team and a yearly operational budget. As a major component to operating as program manager, Straughan has developed, managed, and currently maintains the landscape and natural resource GIS asset management tracking system modeled after the NPDES drainage asset management system.
In 2018, this project was the Runner Up for the MDOT Environmental Award of Excellence for the MDTA TMDL planting.