Property and Building Development
Straughan scientists, engineers and planners support the building industry by providing high quality technical services delivered with knowledge and nearly two decades of experience that demonstrates that attention to greater sustainability at every project phase produces better outcomes for projects, communities and the environment. Straughan development experience ranges from small commercial flex buildings to large multi use commercial, residential and institutional transit oriented development. We've proud to provide basics such as resource delineations and permitting, low impact site design and community outreach, and more complex services such as Integrated Project Delivery, green building consulting, development of final plans, specs and estimates and obtaining local government approvals and permits.
---
Featured Projects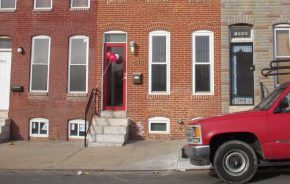 LID Consulting for the award winning LEED Platinum Sandtown Habitat for Humanity House
view project +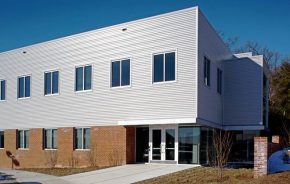 Straughan was the Sustainability Consultant for this $4M, 44,000 SF new building.
view project +
Related Projects
LEED Services for Columbia Green Management
LEED and Sustainability Services for Baltimore City Lyndhurst Elementary School
Green Building Consulting for Elkridge Workforce Housing
Sustainability Planning for Oxford Square
Representative Clients
Property Developers – Public & Private
Owner's Representatives
Architects
Construction Contractors