Federal Government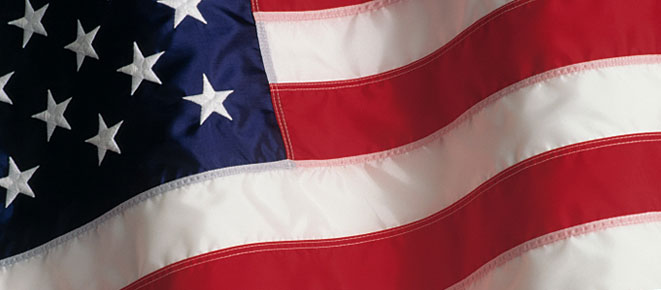 An experienced Federal contractor, Straughan provides significant technical capability coupled with a strong business infrastructure. Our nationwide experience includes providing environmental planning, compliance, and engineering services to clients such as the U.S. Army Corps of Engineers, NASA, and the U.S. Navy.
GSA Contract Holder
Straughan Environmental, Inc. has been awarded a Federal Supply Schedule contract by the General Services Administration (GSA). Federal agencies, state and local governments, and approved contractors can purchase environmental services from the Federal Supply Schedule 899.

Straughan promotes a multi-disciplinary approach to environmental assessment, planning and design. With numerous projects throughout the Mid-Atlantic area, Straughan has thorough knowledge of local, state, and federal regulations and procedures. Our combined technical expertise, understanding of policy and process, and agency coordination experience makes for successful projects at any and every scale.
General Information
Contract Number: GS-10F-014CA
Contract Period: November 2014 – November 2019 (Plus a 5 year option)
Maximum Order: $1,000,000
Minimum Order: $100
Payment Terms: Net 30
Categories: 899-1 and 899-7
SEAPORT-E Contract Holder
Straughan performs services in Functional Area 2 – Engineering, System Engineering and Process Engineering Support. Within this Functional Area, Straughan's expertise specifically relates to environmental engineering, which supports the Navy's environmental goal to "Operate our ships, submarines, aircraft, and facilities in compliance with all applicable environmental regulations and policies." Straughan provides a depth and breadth of expertise in numerous areas of environmental engineering and compliance that position us well to support this goal. Specifically, Straughan offers technical capabilities in the following areas:
Environmental Compliance Services
Environmental Management Systems (EMS)
National Environmental Policy Act (NEPA) Studies & Documentation
Post-NEPA Environmental Compliance
Stormwater Pollution Prevention Planning
Spill Prevention, Control & Countermeasures Plans
Emergency Action Plans
Archeological/Cultural Resources
Community & Public Outreach
Feasibility Studies
Socioeconomic & Environmental Justice Studies
Air Quality Analyses
Environmental Engineering & Design
Stormwater Management Studies & Design
Erosion & Sediment Control Design
Ecological Restoration & Design
Environmental Mitigation Design & Monitoring
Hydrology & Hydraulic Studies
Highway & Rail Noise Analyses
Noise Abatement Design
Green Infrastructure/Low Impact Design
LEED Certification & Sustainability Plans
Natural Resources
Environmental Permitting
Environmental Compliance Monitoring
Stream & Wetland Delineations & Assessments
Natural Resource Management Plans
Watershed Assessments
Rare, Threatened & Endangered Species Studies
Invasive Species & Wildlife Management
Habitat Assessments
Hazardous Materials Investigations
Other Services
Design-Build Support
Program Management
Environmental Construction Management
Geographic Information Systems (GIS) Mapping & Planning
Zones
Straughan Environmental, Inc. is a proud SeaPort-e prime contract holder in Zones 1, 2, 3, 4, and 5.
Zone 1 – Northeast: Our subcontractor Tetra Tech has an office located at 661 Andersen Drive, Foster Plaza Building 7, Pittsburgh, PA 15220.
Zone 2 – National Capital: Straughan's home office is located at 10245 Old Columbia Road, Columbia, MD 21046.
Zone 3 – Mid-Atlantic: Our subcontractor Tetra Tech has an office located at One Park Drive, Suite 200, Research Triangle Park, NC 27709.
Zone 4 – Gulf Coast: Our subcontractor Tetra Tech has an office located at 8640 Philips Highway, Suite 16, Jacksonville, FL 32256.
Zone 5 – Midwest: Our subcontractor Tetra Tech has an office located at 1 S. Wacker Drive, Suite 3700, Chicago, IL 60606.
Tasks Orders Awarded
None to date.
Team Members
Tetra Tech is an experienced federal contractor with extensive capabilities and experience in the area of environmental engineering working for the Navy and Marine Corps. Tetra Tech is a 13,000 person consulting, engineering, and technical services company with more than 300 offices worldwide.
Tetra Tech's service areas include:
Water
Coastal and Marine Resources
Drinking Water
Groundwater
Wastewater Treatment
Water and Agriculture
Water Resources
Wet Weather Infrastructure and CSOs
Environment
Air Quality
Emergency Management
Environmental Compliance
Environmental Restoration
Munitions Response
Remediation
Waste Management
Resource Management
Industrial
Mining and Minerals
Oil and Gas
Energy
Conventional Generation
Energy Efficiency and Market Analytics
Nuclear
Renewable Energy
Transmission and Distribution
Infrastructure
Airports and Aviation
Buildings
Communications
Dams and Levees
Ports, Harbors, and Waterfront
Transportation
International Development
Democracy and Governance
Environment and Natural Resources
Land Tenure and Property Rights
Security and Stabilization
Quality Assurance
Straughan is committed to ensuring technical accuracy, compliance with task requirements and repeatable results across tasks and our Quality Assurance (QA) program ensures just that. We require that all work must be performed in conformance with the requirements set forth by our clients, law, or professional good practice. We require all employees, as well as subcontractors performing technical work on behalf of Straughan, perform their duties at all times in such a manner so as to meet these requirements.
Our rigorous QA program requires an approved work plan with defined contents that will act as a road map to performing projects. The QA policies, procedures, and responsibilities will be documented in a manner that is clear to all Straughan employees and will be identified in Straughan's QA Manual. Our QA Manager will function outside the project management or discipline reporting chain and will report directly to the president to work to continually improve delivery of the QA program.
We will maintain QA records in an orderly manner. Most QA records and other project-related materials must be maintained for a period of at least three years following project completion (or as prescribed by the contract), such as draft and final deliverables, work plans (including revisions), scope of work changes, project-specific QA procedures, work instructions, documentation and verification records.  All employee-specific QA records, such as training or certifications, will be retained for a period not less than three years from the date of termination of employment.
Our deliverable review process is designed to ensure technical accuracy and full conformance with client and Straughan requirements. There will be a Project Manager review to ensure that the client's requirements as described in the contract and scope of work are being met, the latest Straughan standards and style guides for document preparation are being followed, all software being utilized is identified, verified and valid, input data is valid, current, referenced and transcribed accurately, computations are correct, and all client comments have been received to date and addressed. There will be an independent peer review by an individual who is qualified in the technical area of the deliverable and who was not involved in its preparation. Quality Control (QC) reviews to confirm that the work product meets the work scope requirements and Straughan's quality standards as well as Quality Assurance reviews to ensure that peer and QC review comments have been adequately addressed and documented will also be required.
Point of Contact – Seaport-e and Customer Satisfaction
Tim J. Harvey, PMP | Vice President – Federal Programs
Straughan Environmental, Inc. | 10245 Old Columbia Road | Columbia, MD 21046
Phone: 443.539.2534 | Fax: 301.362.9245 | tharvey@straughanenvironmental.com
---
Contract Vehicles
| Contract | Prime |
| --- | --- |
| NASA Contract NNG10AZ18C for Environmental Services at Goddard Space Flight Center | √ |
| NASA Contract NNJ13JA01C for Environmental Services at Johnson Space Center | √ |
| NASA Contract NNL12AA43C for Environmental Support at Langley Research Center | √ |
| NIH Contract HHSN292201400082BP for Tree Inventory and Forest Conservation Plan | √ |
Small Business Designations:
Small Business
Woman Owned Business
Woman Owned Small Business
Straughan Environmental, Inc. carries the following NAICS codes:
115310 – Support Activities for Forestry
237110 – Water and Sewer Line and Related Structures Construction
541320 – Landscape Architectural Services
541330 – Engineering Services
541340 – Drafting Services
541370 – Surveying and Mapping (except Geophysical) Services
541611 – Administrative Management and General Management Consulting Services
541613 – Marketing Consulting Services
541618 – Other Management Consulting Services
541620 – Environmental Consulting Services
541690 – Other Scientific and Technical Consulting Services
561210 – Facilities Support Services
562112 – Hazardous Waste Collection
562910 – Remediation Services
611430 – Professional and Management Development Training
---
Featured Projects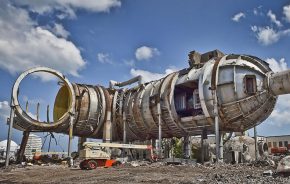 Under this $8 million contract, Straughan provides support for environmental regulatory requirements, compliance, and sustainability.
view project +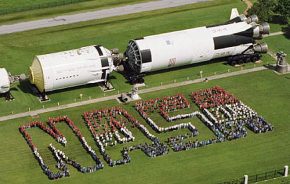 Under this $20 million IDIQ contract, Straughan is providing environmental support services at NASA's Johnson Space Center in Houston, TX.
view project +
Related Projects
RTE Study for the Naval Research Laboratory
Environmental Management for Aberdeen Proving Ground
Environmental Support Services for NASA Goddard Space Flight Center
Representative Clients
U.S. Department of Defense
National Aeronautics and Space Administration (NASA)
U.S. Army Corps of Engineers
U.S. Army Environmental Command (AEC)
Naval Research Laboratory
Aberdeen Proving Ground
U.S. Department of Agriculture (USDA)
Federal Highway Administration (FHWA)