Federal Government

An experienced Federal contractor, Straughan provides significant technical capability coupled with a strong business infrastructure. We are a Woman-Owned Small Business (WOSB) with a capabilities and expertise in environmental compliance, planning, engineering, sustainability, and GIS services. Our experience includes:
15+ years of successful Federal contract performance
Exceptional or Very Good in all CPARS ratings over the past 5 years
Our efforts support Federal government environmental goals in the areas of energy efficiency, waste management and reduction, robust scientific analysis, air pollution and greenhouse gas emission reductions, infrastructure resiliency, sustainable land management, water quality and habitat restoration, and healthy communities.
Straughan Environmental, Inc. (Straughan) holds a GSA Multiple Award Schedule (MAS) Contract. We are a certified small, woman-owned business. Federal agencies, state and local governments, and approved contractors can purchase environmental and GIS services from Straughan through the GSA Advantage!TM website at http://www.gsaadvantage.gov.
---
Small Business Designations:
Small Business
Woman Owned Business
Woman Owned Small Business
Straughan Environmental, Inc. carries the following NAICS codes:
115310 – Support Activities for Forestry
237110 – Water and Sewer Line and Related Structures Construction
541320 – Landscape Architectural Services
541330 – Engineering Services
541340 – Drafting Services
541370 – Surveying and Mapping (except Geophysical) Services
541611 – Administrative Management and General Management Consulting Services
541613 – Marketing Consulting Services
541618 – Other Management Consulting Services
541620 – Environmental Consulting Services
541690 – Other Scientific and Technical Consulting Services
561210 – Facilities Support Services
562112 – Hazardous Waste Collection
562910 – Remediation Services
611430 – Professional and Management Development Training
---
Featured Projects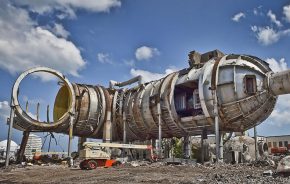 Under an $8M IDIQ contract, Straughan supported the Environmental Compliance Branch at NASA Langley Research Center in Hampton, VA.
view project +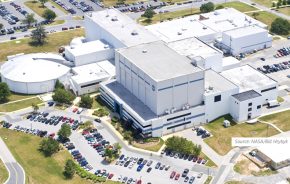 Since 2010, Straughan has provided environmental compliance program support for NASA Goddard Space Flight Center (GSFC) in Greenbelt, MD.
view project +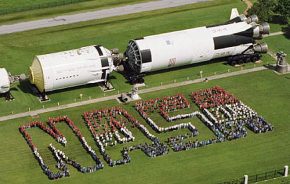 Under this $20 million IDIQ contract, Straughan is providing environmental support services at NASA's Johnson Space Center in Houston, TX.
view project +
Representative Clients
National Aeronautics and Space Administration (NASA)

Goddard Space Flight Center
Johnson Space Center
Langley Research Center
NASA Headquarters

General Services Administration (GSA)

GSA Multiple Award Schedule (MAS)
GSA Region 3

Social Security Administration (SSA)
National Archives and Records Administration (NARA)
United States Agency for International Development (USAID)
Federal Reserve System
Department of Defense

Department of the Army
Naval Facilities Engineering Command (NAVFAC)
US Army Corps of Engineers (USACE)

Districts: Baltimore, Huntsville, Mobile, Little Rock, Philadelphia
Department of the Interior

US Fish and Wildlife Service
National Park Service

Department of Health and Human Services

Food and Drug Administration (FDA)
Indian Health Service (IHS)
National Institutes of Health (NIH)

Department of Transportation

Federal Highway Administration

Department of Agriculture

Agricultural Research Service

Department of Justice